According to HashtagsforLikes, using trending hashtags has been proven to increase the reach of your post and help Instagram creators to gain more followers, which is why it's so important to get your hashtagging strategy right.

VSCO
Instagram filters are passé. You need professional-grade tools to create stunning imagery that your followers will love. VSCO is a reputable photo editing app for Instagram with a full-featured free version.
The free edition of VSCO comes with 10+ original presets and standard editing tools to modulate contrast, grain, and saturation. You also get to connect with other content creators and learn from their valuable input.
If you need advanced features such as HSL and borders and video editing, you can opt for a VSCO membership, which costs $19.99 a year. For that price, you get 200+ presets and film emulation presets to recreate the vintage look.

Life Lapse
If you want to create Boomerang-type videos of longer duration, Life Lapse is the app you should download. From a single interface, you can import or capture videos, add effects, and post to Instagram or queue for later. The icing on the cake is that the app is completely free.
You can create stop videos, which are a series of pictures arranged end to end, to give the look and feel of a video. The app lets you add effects to the pictures, adjust video speed, and even add royalty-free music clips from their gallery.
Life Lapse is ridiculously simple to operate. Its image overlay technology creates stop videos in a jiffy. You won't have to spend hours manually arranging pictures, or invest in costly video editing software.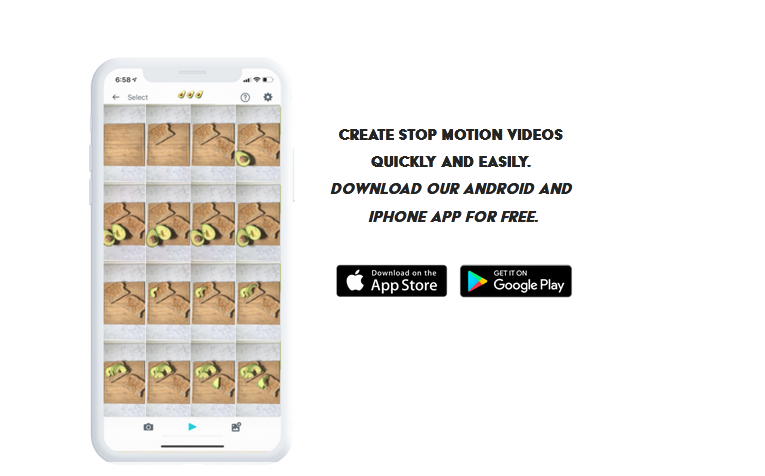 Pallyy
Pallyy is a complete Instagram marketing toolkit. It includes scheduling, Instagram analytics, comment moderation, competitive research, and a "link in bio" tool. It's extremely affordable for both individuals and agencies alike.
Pallyy's scheduling calendar is one of the best we've seen. It's laid out in a grid format, with each cell corresponding to a particular date in the month. You can use it to visually plan your whole feed. Simply drag content from your media library onto any cell in order to schedule your posts for that date.
Pallyy lets you set a caption for the post and even schedule the first comment. The first comment feature comes in useful if you want to keep your caption clean and add your hashtags in the comment section instead.
Bulk uploads. You can upload images to Pallyy in bulk and then edit them by adding flyers or selecting preset sizing options
Best time to post. Pallyy will show you the best times to post to generate maximum engagement
Canva integration. Create and edit images using the Canva integration, then schedule your posts with Pallyy.
In-depth Instagram analytics. Find out what your top-performing posts and Instagram Stories are and keep track of both your and your competitor's engagement rates, follower count, and more.
Reply feature. Manage comments and reply directly to your audience from within Pallyy.
User generated content search. Uncover interesting content to re-share via Pallyy's Explore feature. Be sure to ask permission and add credit before re-sharing, though!
Why Us?
As part of your research, you might have come across a few other companies who offer Instagram management services. So, why are we different? Why should you trust us with your Instagram account rather than these other Instagram management agencies?
Well, as with any marketing channel, our focus is always on the businesses we work with getting the greatest possible value from it. This means us having an in-depth understanding of how users interact with each platform and social network. In this respect, Instagram is unique. Unlike most channels, Instagram doesn't let you post links in your posts. This means that your focus needs to be on content consumption within the platform itself. If you can get potential customers interacting with your posts on a regular basis, they are far more likely to interact with your posts, click your links and buy from you when they see your business elsewhere on the internet. Our Instagram management services ALWAYS keep this in mind and, as a result, maximise our clients ROI from the platform.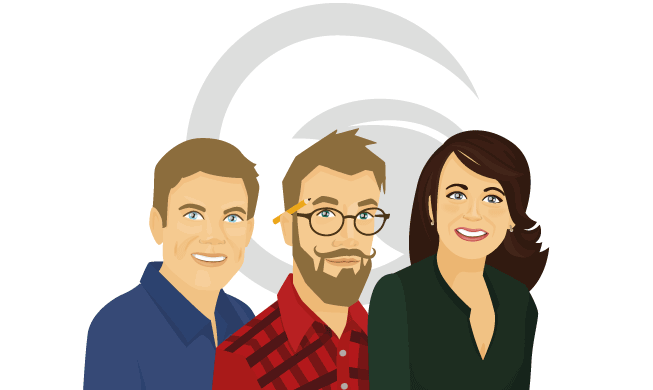 Sources:
https://influencermarketinghub.com/instagram-management-apps/
https://bloggingwizard.com/instagram-tools/
https://www.greenermedia.co.uk/instagram-management-services/
Instagram management
So, by using a trustworthy Instagram management tool, you get to save your time and money while experiencing a safe, steady growth that would otherwise be impossible. However, not every Instagram growth / management service can live up to your expectations and meet your needs.
5 Ways to Grow Your Instagram Following With Community Management
Many of the non-profit organizations we work with continue to struggle on Instagram. They're limited in terms of the type of content they have access to create, yet they're tasked to grow Instagram followers and increase social engagement. Sound familiar?
The images you get aren't "Instagram Quality," you're confined to the assets that field teams and senior leadership send your way, and whatever limited design and video editing resources your organization has don't make their way to you. If this is you, you're not alone. More importantly, there's still hope. Regardless of your ability to direct and shape your Instagram feed, the one thing you do have control over is community management. And you can use it to grow followers.
In this article, we break down what community management is and exactly how you can make it work for you to increase social engagement and grow followers. Click here to get a copy of our Instagram community management worksheet template and start filling it in as you read along.
Community Management Tip 1: Identify Target Instagram Accounts
It's important to know who your target audience is in a real and specific way. If you're thinking, "donors," cool. Now get more specific. You're going to need to identify specific donor accounts you want to target as part of your community management strategy.
If you're focused on Instagram follower growth, take a look at your board or major donors. Which of them aren't following you? Consider partner organizations and other non-profits in your space. Or even individual Instagram accounts of policymakers, advocates, media members, and other thought leaders and voices in your community. Make a list of target accounts whom you want to follow and engage with you.
Pro-tip: If you start this process and draw a blank, search for relevant hashtags and note who's posting and engaging. Consider adding these people to your list of accounts with whom you want to increase social media engagement.
The Best Instagram Marketing Apps
1. Keyhole – The Best Instagram Influencer Marketing Tool
What is Keyhole?
Why I Recommend Keyhole:
Keyhole is one of the best tools to help with finding, vetting, and managing influencers as well as measuring the success of individual influencer campaigns. The pricing is a bit high, but it's worth it for big businesses.
You locate Instagram influencers based on relevant hashtags and find the ones with the best engagement metrics. Then you compare them against each other. Once you turn the best ones into minions in your Instagram marketing force, Keyhole lets you track everything they do – including how they talk about your brand – and provides simple metrics in a clean dashboard to evaluate them.
Keyhole is also a sweet Instagram tool for event marketing. If you're putting on a concert, festival, corporate function, online summit, or anything like that, Keyhole lets you market, manage, and create shared experiences for your events.
2. ShortStack – The Best Instagram Tool for Contests
What is ShortStack?
It's one of the best tools for creating, running, and managing uber-high ROI hashtag contests. Collect and display user generated content, interact with followers, choose winners, and watch your Instagram channel grow. Aside from being awesome to grow your following, hashtag contests are just fun.
Why I Recommend ShortStack:
ShortStack is the easiest way to grow your Instagram channel with contests based on hashtags. Choose your hashtags, create contests, monitor posts, interact with user generated content, choose winners – that's it.
To run a contest, all you have to do is choose hashtags, set up a landing page with your rules, provide a form to submit content, and watch as the content rolls in. Once it's over, ShortStack will randomly choose a winner for you.
3. Combin – A Fast, Safe Instagram Growth Tool
What is Combin?
Why I Recommend Combin:
Without it, you'd have to manually search each hashtag yourself, go to every profile, find an image, like, and leave a comment. You'd have to do that hundreds of times per day to even come close to what Combin can do.
With Combin, you search all your Instagram hashtags at once and relevant posts pop up in the window. You can like directly an image from that window and even like previous posts from that account by double clicking. Plus you can leave comments directly from the window too.
4. Kicksta – Gain Real Organic Followers on Autopilot
What is Kicksta?
Why I Recommend Kicksta:
Kicksta does one thing and one thing only: It uses machine learning to automatically like photos of the followers of your target accounts. You choose an Instagram channel, and Kicksta likes their following's photos. That's it.
The Best Instagram Management Services
1- AiGrow: Professional Instagram Management Service
I heard you say, 'I want to hire someone to run my Instagram!' and I'm here with all the answers! One of the best Instagram management services that are worth trying is AiGrow. Being a complete package of Instagram management tools such as post and story scheduler, monitoring app , DM automation tools, and growth services, AiGrow helps you with every aspect of your Instagram account management.
With AiGrow, you'll also hire a professional team composed of a dedicated Instagram account manager who manually keeps track of your accounts and plans to grow your followers organically, a seasoned designer that will create and publish highly converting posts on your accounts, and a support team that'll help you with in-app issues 24/7. In fact, this service allows you full access to all the tools you need plus a professional team of managers. Sounds like a pretty good deal, right?!
AiGrow Features
How AiGrow Works
Well, as mentioned above, by using AiGrow, you are actually hiring an Instagram account manager. After signing up on the platform and adding your Instagram accounts, you define your target audience personas. For this, you have to choose niche-related hashtags, your target locations that result in more local followers , and influencer accounts active in your business category.
After defining these personas, the AI engine starts creating a list of potential followers. These accounts are the ones who are interested in your industry. So, turning them into followers and then into customers is going to be really easy.
When the list of prospective followers gets ready, your Instagram account manager starts working. They'll like 1-2 posts of your potential followers, follow-unfollow them, or send them direct messages and inform them about your business and account. Additionally, since these managers are real marketing experts, you'll never get shadowbanned because of the Instagram daily limits .
Plus, the professional designers will create engaging posts for your Instagram account. Your dedicated account manager will share them at the best time possible , which results in higher engagement rates. So, your business will be in the right hands, and you can make sure that you're using the right Instagram management services.
AiGrow Instagram Management Service Cost
Let's be honest; money does matter! Especially a new brand or business should consider how much money they're spending and where they're spending it! So, let's see how much you'll need to pay for AiGrow's management packages!
Their expert Instagram handler and managers would suffice for us, and the reasonable pricing can only add to our reasons for recommending this platform. So, in case you're looking for Instagram management in the USA or any other part of the world, you can rely on this service.
2- AiSchedul
Similar to AiGrow, this tool is a highly efficient, dependable Instagram management service with much to offer. As the name indicates, AiSchedul was first designed to make content creation and scheduling straightforward and effective. However, it grew to do much more than that!
3- Digital Marketing Agency: Instagram Management & Advertising Services
I've heard a lot of Instagrammers say, 'I'm sick and tired of the changing Instagram algorithm, I want someone to manage my social media!' Another Instagram management service they can go for is the Digital Marketing Agency or Degom Global Instagram services. Using this package of Instagram account management services, you will get services like:
However, Degom Global services are not offering any Instagram schedulers , monitoring apps, or other management tools essential for your business. What you get using this set of services is an account manager who plans to grow your account on behalf of you and nothing more.
4- Fiverr: Hire a Personal Instagram Account Manager
As you may already know, Fiverr is a platform for freelancers following different industries. Each freelancer is offering a variety of services to its clients. If you're one of those people who say, 'I need someone to manage my Instagram account,' Fiverr might be the best choice for you.
As you see, one starts its services from $5 while the other starts at $200. In this case, you'll definitely get perplexed, and opting for the best Instagram account manager offering what you exactly need would be an arduous task.
Additionally, users have reported that some of these account managers use fake followers and bots to grow their businesses. So, we suggest you use Instagram account management services instead of hiring freelancers who cannot guarantee real and instant results at all. If you're still not sure if Fiverr can fulfill your needs, check out our Fiverr review here!
FAQs about Account Managers
#1 Is it Legal to Use Instagram Management Services?
Well, it depends on the type of services you are using. When hiring an account manager, you pay someone to grow your business and manage your account, and this part is totally legal. However, some of these managers use dangerous Instagram bots and fake followers to grow your account.
#2 How Can I Become an Instagram Account Manager?
Being a professional account manager is not that easy. You always have to keep yourself updated about the latest Instagram marketing strategies. Additionally, since many successful managers are out there, you have to offer something new and valuable at lower prices to get your first clients. However, platforms like Fiverr may be great places for you to start.
#3 How Much Should I Charge to Manage an Instagram Account?
Maybe you're already in the business and wondering how much to charge for managing an Instagram account. As for a new Instagram manager, the average fee is somewhere between 25 and 35 dollars for an hour. That is, for each hour you spend working on their Instagram page, you should get $25 to $35.
Sources:
https://www.entertainimpact.com/2021/06/community-management-on-instagram/
https://www.dreamgrow.com/instagram-tools/
https://www.socialpros.co/instagram-management-services/
Instagram management
Prior to his role at Orgain, he held executive positions at Western Digital, Activision|Blizzard, and Mattel, among other companies. Orgain believes that good and clean nutrition has the power to change lives. They believe that healthy, organic foods can taste amazing and that eating better doesn't have to mean eating boring. Most of all, they know that ingredients made from real foods make a real difference. Here is Jeff's Instagram management tip below:
On-Brand Content
Case Studies
Thrive Societe
Shaun White
OYA Beauty
The Orlando Hotel
Instagram Marketing Agency FAQ's
Instagram has grown tremendously over the last few years. The Pew Research center claimed that 55 percent of online users in the United States are active Instagram users. Instagram marketing companies are regularly researching best Instagram practices to give maximum sales through this channel.
True North Social has been helping brands grow on Instagram since it's launch in 2010. Since then, the need for business' to market on the platform as a source for online sales and leads has exploded. We constantly change our marketing strategies for the fluctuation in changes on the platform.
Marketing on Instagram: Trending Now!
New approaches are being explored everyday here at True North Social to approach each of these changes. Our clients see immediate adjustments in their Instagram marketing strategy as the platform continues to evolve.
With this evolution we see more and more users using Instagram on a daily basis, if you are on the fence about hiring an agency to manage your social media here are some statistics that might nudge your decision.
Instagram currently has:
Educate, Entertain, Convince, and Inspire
According to Syed Rizvi, an Online Medical Educator at REV MED, a brand's focus on Instagram should always be to educate, entertain, convince and inspire. Syed is successfully reaching over 163k+ users from all across the world using social media. He is the founder & lead educator for REV MED, an online medical education platform for healthcare students which was an overnight success in its niche.
As a lover of medicine and a lifelong learner, Syed understands that most learners are drained by the monotonous lectures and complicated course material. REV MED handles this problem by delivering simple, high yield, and effective content to empower students in learning difficult subjects like Anatomy.
His aesthetic and stimulating content approach is an inviting space for students to learn, with an average of 400-700 followers a day, and even achieving feats like a 10k user increase in just 12 days. His goals in marketing have always been getting inside the brain of his audience and understanding what the user actually wants. Currently, he is incorporating mindfulness, better study habits & motivation into the mix. Here is Syed's Instagram management tip below:
More than 1,000 satisfied customers worldwide
Sources:
https://truenorthsocial.com/instagram-marketing/
https://www.ampfluence.com/instagram-management-tips-for-brands/
https://www.alphin.com/products-en/instagram-management